Outlook access via VPN
How to configure Outlook for off campus use via VPN
Prerequisites – The Truman VPN client and Microsoft Outlook 2003 need to be installed before starting Step 1. They do not need to be reinstalled if they are already loaded on your computer.
Configure the Truman VPN connection as described at https://secure.truman.edu/its-s/vpn/login2.asp?page=/its-s/vpn/index.asp
2. Install Microsoft Outlook 2003
Step 1 – Start the Truman VPN client and connect to the network.
Step 2 – Start Microsoft Outlook 2003. If you have never opened Outlook you will be prompted with the startup wizard pictured below.
Note – If this wizard pictured below does not appear you will need to start the process manually. Go to the Tools menu > E-mail accounts > Add a new account and then skip to Step 5 below.
Step 3 – Click Next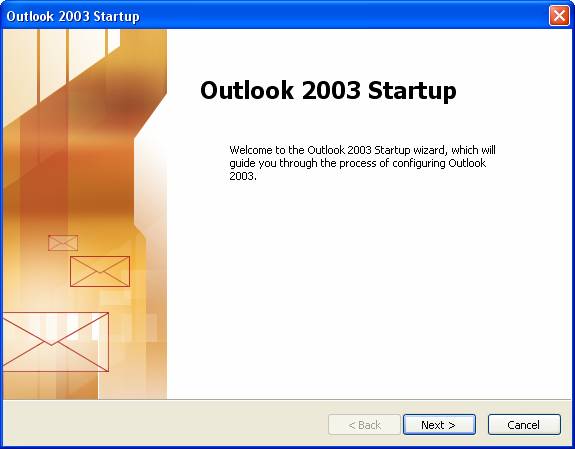 Step 4 – Select Yes and click Next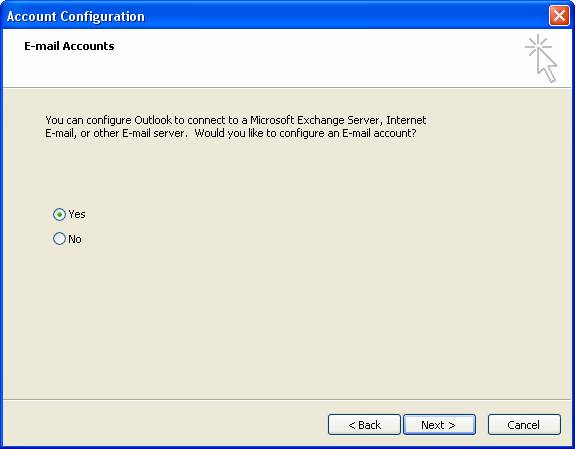 Step 5 – Select "Microsoft Exchange Server" and click Next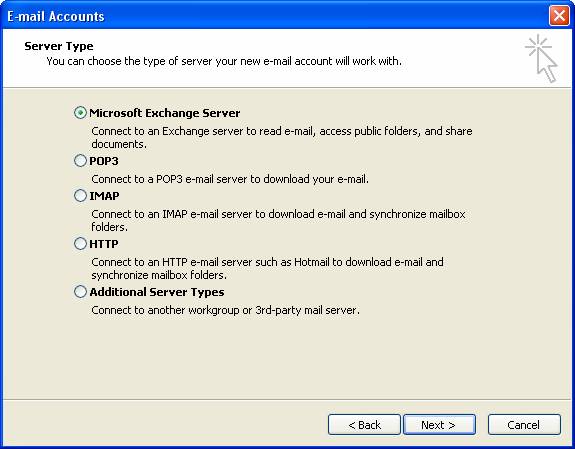 Step 6 – Enter "zinc.truman.edu" in the top box and your Truman username in the bottom box. Click Next.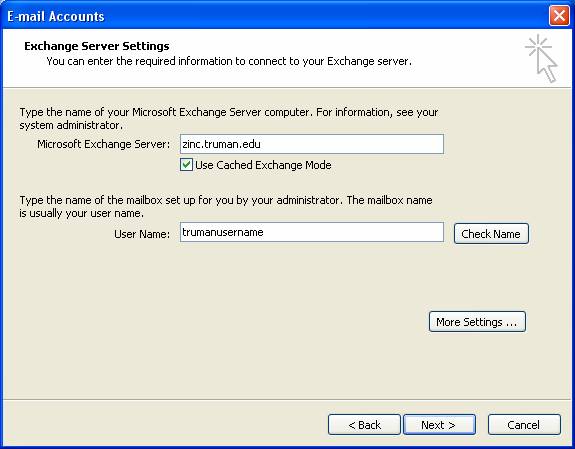 Step 7 – Click Finish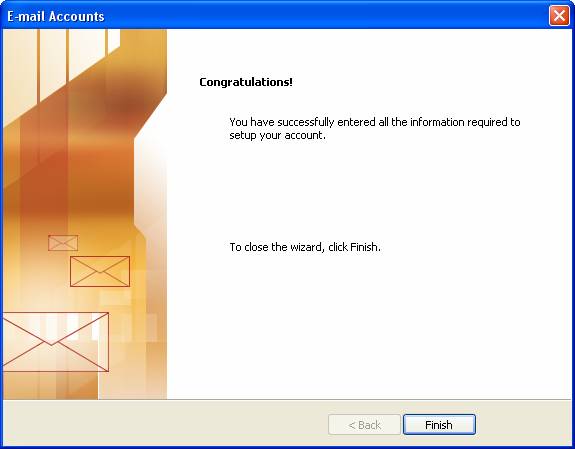 Step 8 – Enter your Truman network username and password. Be sure to use the form of "trumanusername" in the user name field.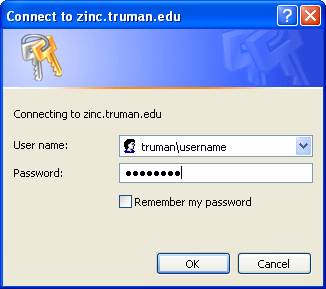 Outlook should now open and begin to download your email. It might take a few minutes for all of the folders and messages to download.