Finding Your Computer Name
If you are not yet logged on (Windows 7):
Press Ctrl/Alt/Delete to begin the log-on process.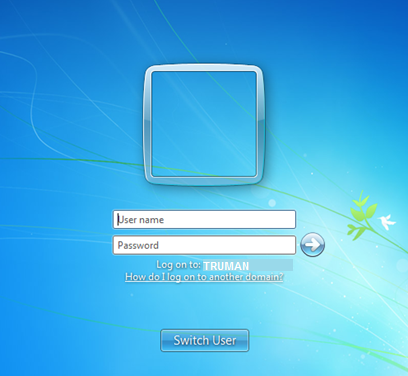 Type "." into the username field. This will change the name next to "Log on to:" from "TRUMAN" to your computer name.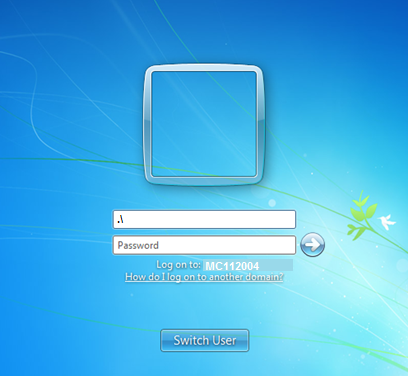 The name indicates the following information: MC=building name, 112=the room number, and 004=the 4th computer in that room.

If you are logged on:
Place your cursor over the My Computer icon and RIGHT click.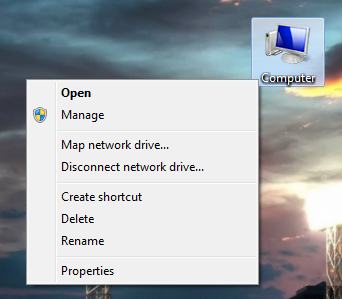 Choose Properties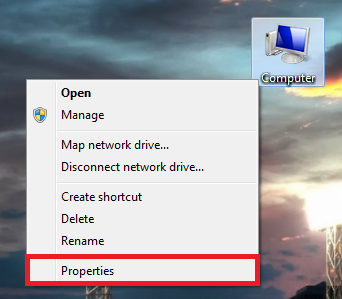 The computer's name will be listed to the right of the words "Full computer name".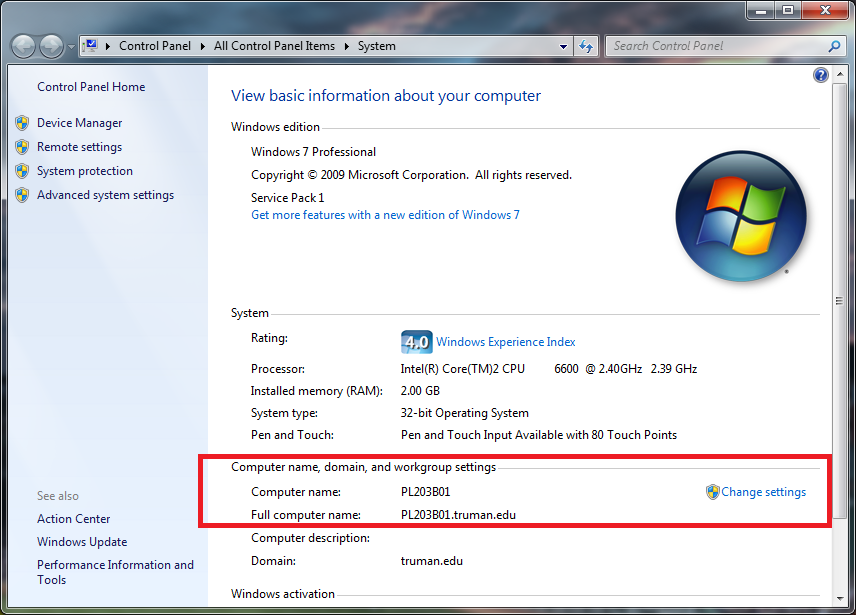 Select the Apple icon at the top left and choose "About This Mac"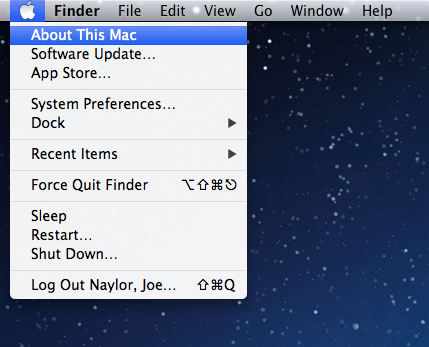 Click "More Info…"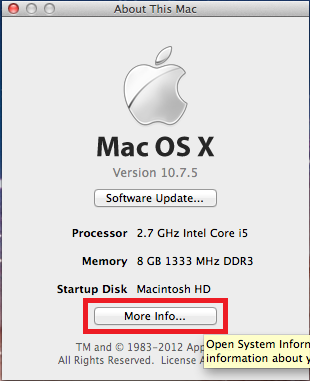 Click "System report…"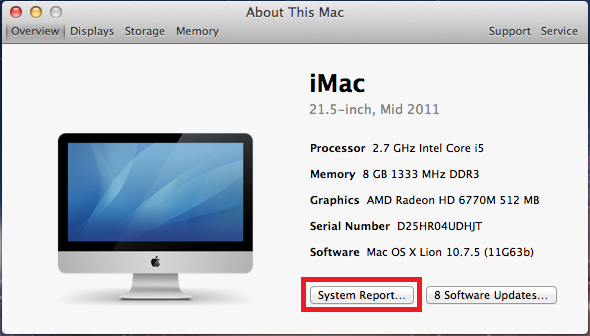 The computer name will be listed on the bottom-left corner