Windows 10: Connecting to the Truman Student Printers
First, in the box next to your Start Menu, called "Search the web and Windows", type "Devices and Printers".   Select "Devices and Printers" from the list.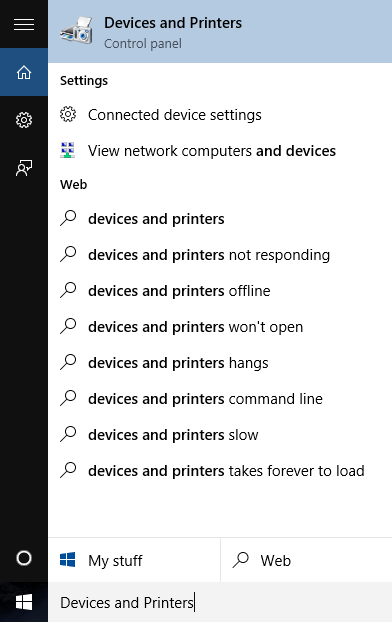 Next, click on "Add a printer" at the top of the screen.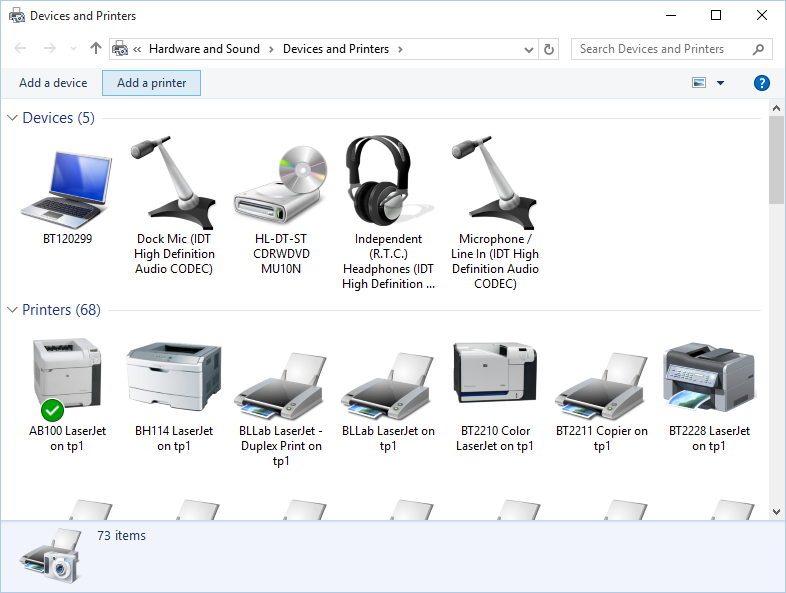 Next, click on the link called "The printer that I want isn't listed.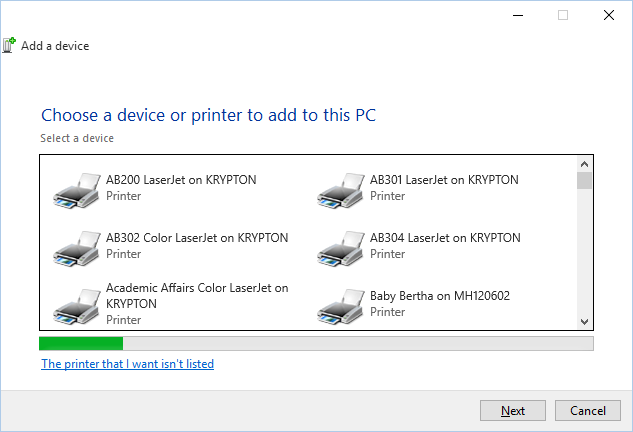 Next, select "Select a shared printer by name", and type "\tp1printer name" in the field, and click "next".  (Note that once you type in "\tp1" the printers on the Student Print Server will be listed.   You can either keep typing, or select the printer you wish to use.)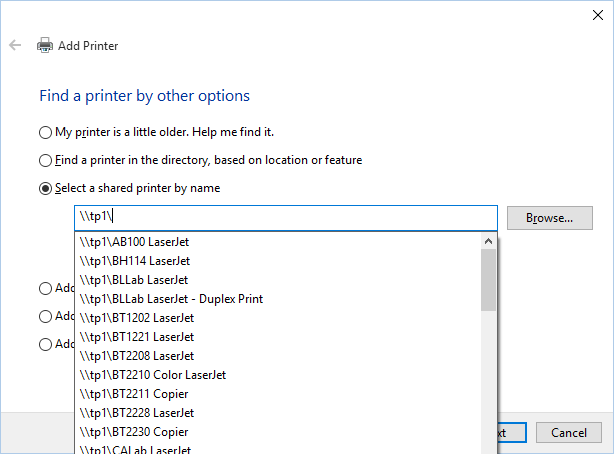 Next, the printer will install.  When the installation has completed, you will see the following screen: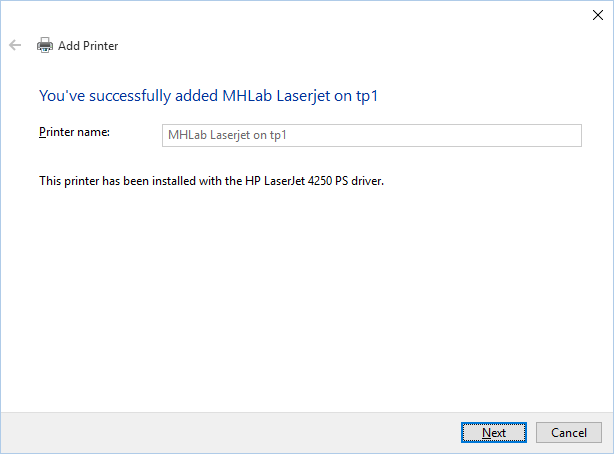 Click "Next" and you the printer is ready to be used.