Connecting to the Secure Wireless Network with an Android Phone or Tablet
To begin, go to your Applications or Programs list and Choose Settings:
From Wireless controls, click on Wi-Fi Settings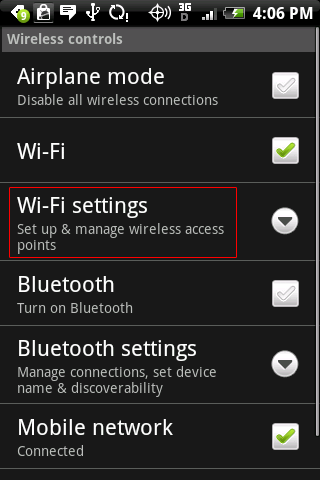 In the list of Available Wi-Fi Networks, choose TrumanSecureWireless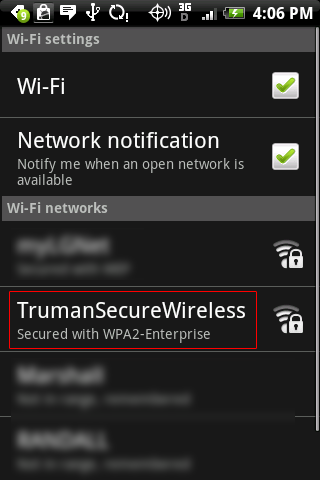 Click on the EAP Type dropdown, and choose PEAP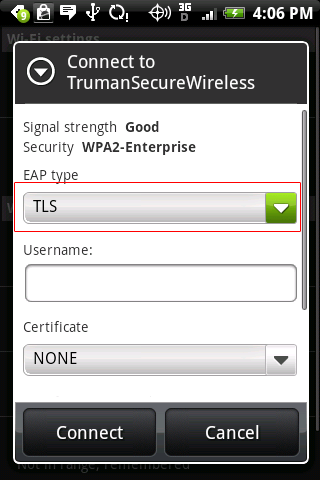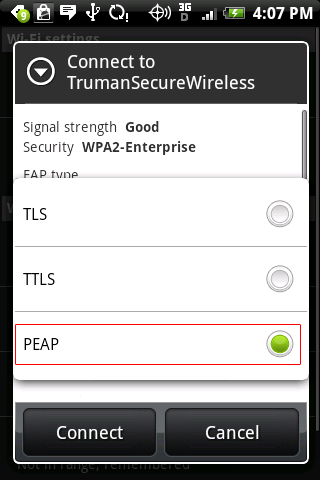 For the Sub type choose PEAPv0/MSCHAPv2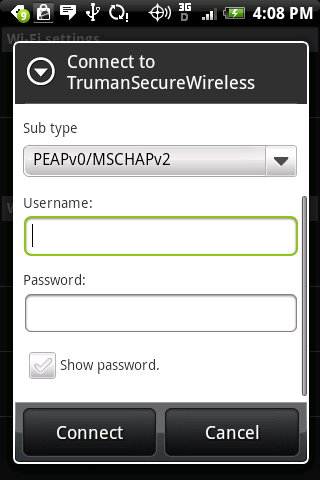 Then enter your Truman username and password and click Connect.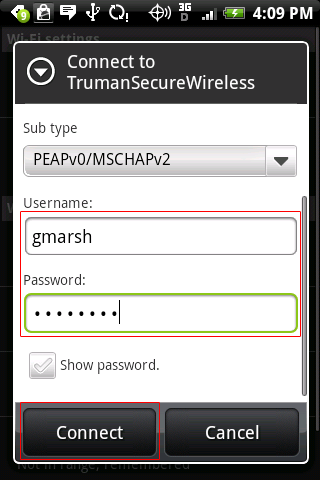 The Network status will show Obtaining address… then Connected. You are then ready to go.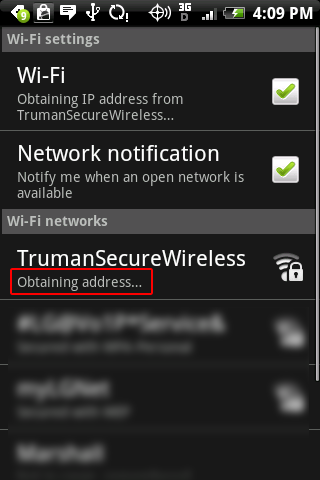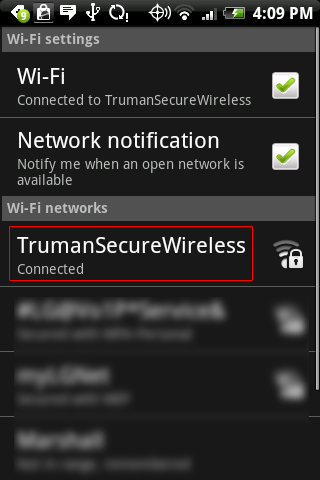 If you run into problems then try verifying that your username and password are correct. If you enter three incorrect passwords, your account will be locked out for a period of 15 minutes. After the 15 minutes you can try again.