Options for Microsoft Products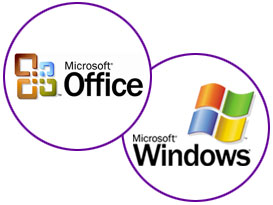 Truman has a site license for Microsoft Office.  All general purpose computer labs have Microsoft Office installed and available for you to use.
You can remotely use all the software in the general purpose computer labs (including MS Office) directly from your web browser by using the Truman virtual desktop system at: view.truman.edu.  You can access the virtual desktop system from anywhere with Internet access, you don't have to be on the Truman campus.
Some vendors, such as Truman's Microsoft vendor CDW, offer discounts to students and educators who wish to purchase Microsoft software.  Vendor discounts vary, and can change often so you should compare prices from the different vendors and shop wisely.
You can access the CDW Truman discount page by clicking here.  If you require assistance with logging in, please contact  the vendor at 866-339-5201 or email suep@cdwg.com.
Another option you could consider is LibreOffice.  It's free and it works with Microsoft formatted documents.  LibreOffice is available on Truman computer lab computers and the virtual desktop system.  You can download LibreOffice from: https://www.libreoffice.org/