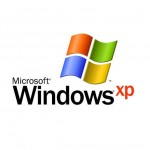 Every Microsoft Windows product has a lifecycle.  The lifecycle begins when a product is released and ends when it's no longer supported.  Windows XP will no longer be supported after  April 8th 2014 (http://windows.microsoft.com/en-us/windows/lifecycle).
What this means is after April 8th Microsoft will no longer provide security updates for Windows XP.  All systems on the Truman network need to have up-to-date security software in order to protect your data, as well as other computers on the network, so if you are using a Truman Windows XP computer an upgrade is required.
Truman owned Windows XP computer systems need to be upgraded before April 8th.  Please contact the Truman IT Service Center at x4544 to request your system upgrade to Windows 7.  Our technicians will contact you to schedule a time that works in your schedule.
We recommend you also keep your personally owned computing systems current and up-to-date with supported software.
If you have any questions please contact the IT Service Center.