Windows 8: Connecting to the Truman Student Printers
First, go to your start screen, (The first screenshot) and type "run". This will bring up the Search box with "run" entered. (Second screenshot) Click on the  to search.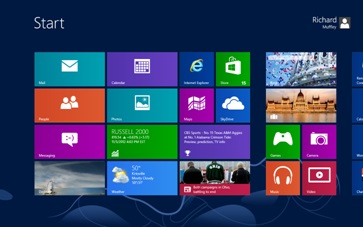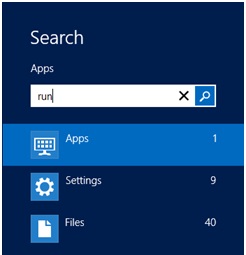 Next, you will see the icon for "run".  Click on it.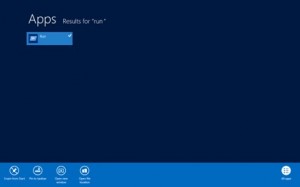 The next screen is the "Run" dialog box.  In the "Open" field, you will want to type the server that the printer you wish to install is located on, and click "OK".  These servers can be found in the "Student Printers Table" document located here. From this document, you can locate your printer, and determine which server to enter.  As a general rule, all of the Res Hall printers (Ex. MHLab LaserJet) are located on tp1.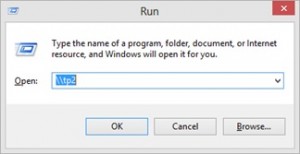 In the next window, you can select which printer you would like to install.  Once determined, double-click to install.  Follow the prompts to complete.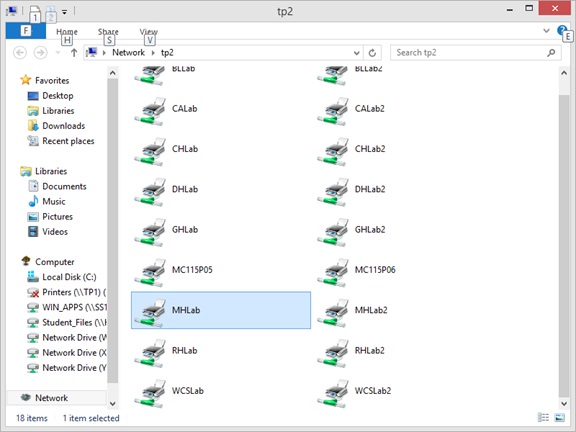 Once you see the screen shot below, the installation is complete.